Mark Purdy
Managing Director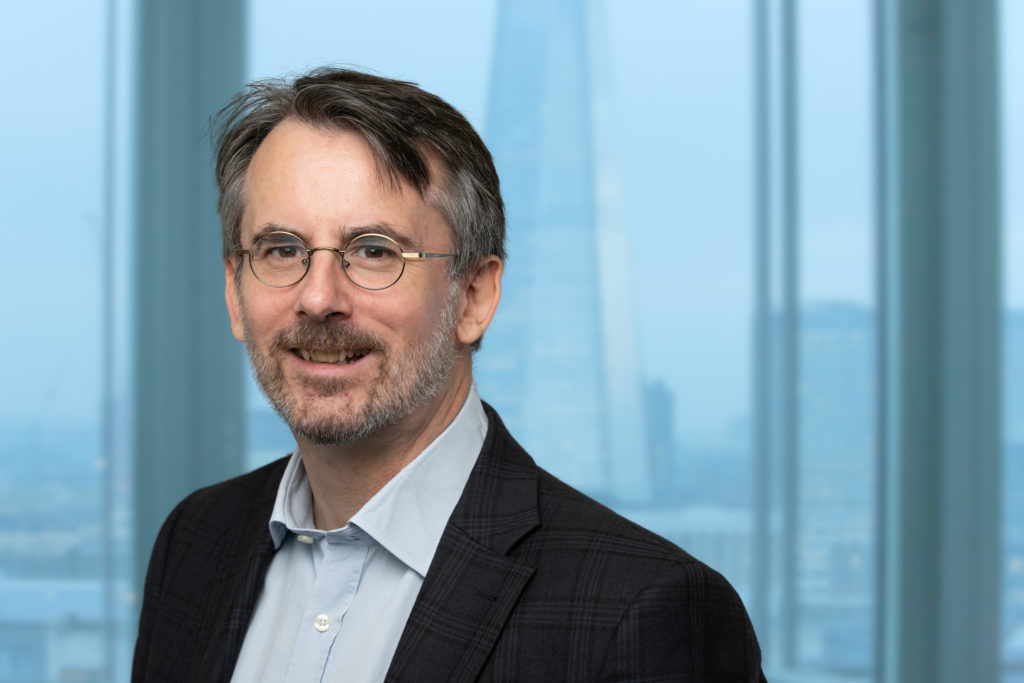 Mark Purdy is Managing Director of Purdy & Associates, an advisory and thought leadership firm focused on issues at the intersection of economics, technology and business. His work focuses on the economic, social and business impact of next-wave technologies, such as AI, virtual reality, digital twins, machine discovery and swarm intelligence. He is the originator of Accenture's Business Futures programme which examines how the collision of technological, geopolitical and social trends creates alternative futures for business. He has also published widely on topics such as globalization, China's economic development, and European competitiveness. His work also looks at the growing role of techno-nationalism in technology, trade and investment.
Purdy is a Senior Advisor at Kreab UK, a major public relations company. He is a member of the European Ad Hoc Council. He has also built relationships with major think tanks such as Chatham House, Asia House, the Centre for European Reform and the Lisbon Council. He speaks on topics such as the impact of new technologies and business futures at conferences, client workshops and seminars around the world. He led Accenture's pathbreaking series of studies on "AI as the Future of Growth", presenting the findings at conferences in Latin America and Europe.
During his time with Accenture, Purdy worked with different trade associations and industry bodies to develop points of view and thought leadership reports. These include reports on European competitiveness for the American Chamber of Commerce to the EU, a point of view on "Jobs of the Future" for the Lisbon Council, and the ground-breaking "Turning the Tide: How Europe can rebuild skills and generate growth" for the European Business Summit.
Purdy has also presented to and led workshops for a variety of firms and trade associations across different sectors, including 02, Kaiser Permanente, Sky, Hewlett Packard Enterprise, ESB, Bord na Mona (Irish resources company), AmChamEU, the European Business Summit, HM Treasury, the UK Department of Health, and the UK Foreign Office. He has been a regular presenter at SEMI, the trade association for leading semi-conductor firms such as Intel, AMD, and Global Foundries, presenting to CEOs on topics such as future business scenarios and the impact of techno-politics on the global semi-conductor industry.
Purdy has published widely in tier-1 media and specialised publications such as Harvard Business Review, Sloan Management Review, and the Financial Times.
Purdy was previously Managing Director of Economic Research at Accenture (2000-2020), where he led many of the firm's major thought leadership projects on economic and technology topics. Prior to that, he was an economic advisor at the U.K. Competition Commission, the Consumers' Association (where he focused on telecoms regulation and competition policy), and Ireland's National Economic and Social Council. He has a B.A. (Hons) and a master's degree in economics from Trinity College, Dublin.
Mark is available to speak on a variety of topics at the intersection of technology, economics, and business. These include:
• Economic, social and business impact of next-wave technologies such as AI, machine learning, robotics, digital twins, holograms, the internet of things, edge computing, 5G and virtual / extended reality
• The world of techno-politics: how geo-politics and technology are intertwining to create a more fragmented landscape for technology innovation
• Digital skills and labour markets: how changes in technology are reshaping labour markets and skills needs
• Globalization and the rise of economic nationalism (Brexit, US / China trade wars etc.)
• Rethinking distance in a post-covid world (rise of contactless commerce, distance-compressing technologies such as 3-D printing, virtual reality, remote working etc.)
• How next-wave technologies (digital twins, machine discovery etc.) are reshaping the innovation function
• Demographic trends influencing economies and society (the silver economy, population shifts, urbanization)
• Understanding the future consumer—how consumer markets are increasingly bifurcated
• Inclusive growth and responsible business
Mia Purdy
Research Associate
Mia Purdy studied Law at Durham University, graduating in 2019. She recently completed the Bar Professional Training Course, funded by scholarships from Lincoln's Inn and BPP Law School. Her interests include the intersection between technology and law and regulation. She will commence pupillage at a specialist matrimonial finance chambers in 2021.